HOMEGROWN MUSIC FESTIVAL VOLUNTEER SPOTLIGHT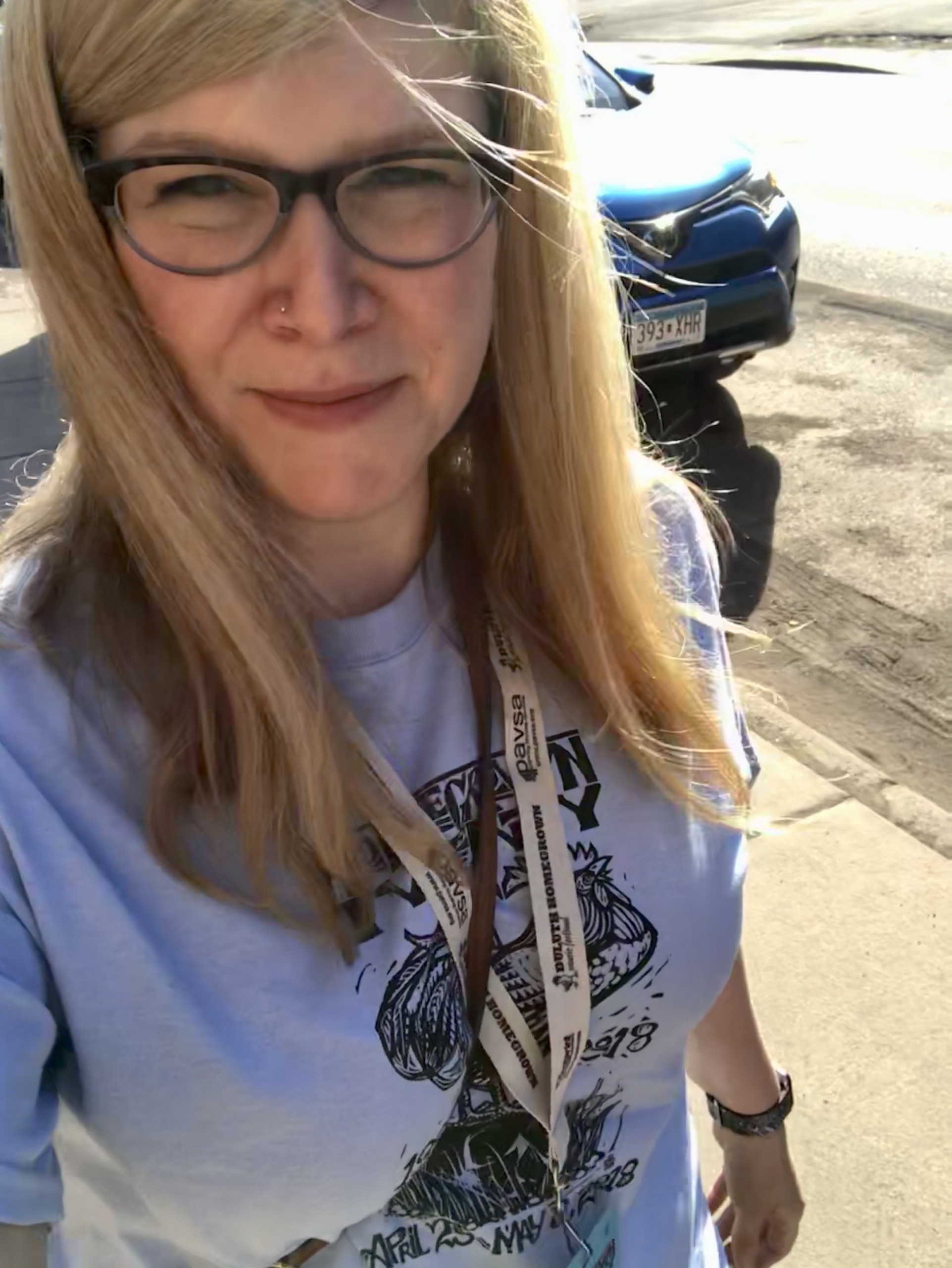 Full Name
Theresa Ekblad
How long have you volunteered for Homegrown?
Last year would have been my third year.
What is your favorite Homegrown memory?
There are so many, I'm freezing up when I try to choose – so instead of a memory, I'll just share the feeling I get when it's Homegrown time.  It truly is like a holiday for me – I do my best to take time off from work so I can celebrate and contribute as much as possible.  There are many people that I don't get the opportunity to see outside of the Homegrown week when so many of us are out and about, exploring the great music that happens in our region.  I love the feeling of knowing that I'll see friends and happy faces, listen and dance to fantastic music, and wish passersby "Happy Homegrown".
How has music helped you through the pandemic thus far?
I have missed live music so much this year.  A few weeks into the pandemic, you could tell that musicians truly missed that connection too.  It was wonderful to see artists and bands get creative and find ways to share their music and connect with their fans.
Do you have any advice for future Homegrown Volunteers?
Every little bit helps!  It's such a great opportunity to contribute to the local music community and help however you can.  Sign up with a friend and choose what shifts you want to work together!  Being a part of the magic makes me appreciate and enjoy the whole festival just a little bit more.
Thank you to all of our volunteers! We would not be able to have the festival without your help.