HOMEGROWN MUSIC FESTIVAL VOLUNTEER SPOTLIGHT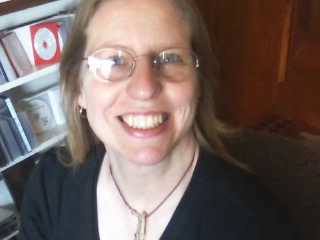 1. Full Name: Liz Minette
2.
How long have you volunteered for Homegrown?
I've been a volunteer for Homegrown since 2012.
3.
What is your favorite Homegrown memory?
H
mmmm… Poetry Showcases, especially the ones at Sacred Heart, NorShor and Duluth Folk School (all sweet spaces); working the shows at Clyde Iron, especially when Trampled by Turtles was playing; seeing TbT at Pizza Luce the time before the last time (when they tweeted their surprise show at Luce : ); all the shows at Cedar Lounge, especially when Venus de Mars played her acoustic set and we all were pretty much in tears it was so beautiful; Mary Bue, Retribution Gospel Choir & Wolf Blood at Luce; working the door at Quinlan's; the sweet shows at Blush; creating music videos for Homegrown & all the Homegrown Music Video screenings
4.
How has music helped you through the pandemic thus far?
Music has helped very much through the
pandemic
; whether listening to tunes while taking walks, but more importantly, my Mom and I can watch concerts of local artists from home – we've watched Charlie Parr's concerts at Sacred Heart via YouTube cast to our tv as well as Al Sparhawk & Friends at First Ave.
5.
Do you have any advice for future Homegrown Volunteers?
S
how up for the shift you signed up for; have a great time hanging out with your crew; have fun; respect the Chicken : )
Thank you to all of our volunteers! We would not be able to have the festival without your help.