HOMEGROWN MUSIC FESTIVAL VOLUNTEER SPOTLIGHT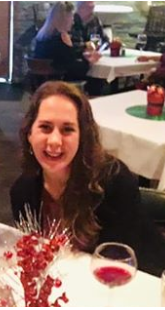 Jevne is new to the Homegrown festival volunteer team as of the 2018 festival season.

Her favorite venues are Sir Ben's and Clyde Ironworks. Weekends are her favorite because there is just so much to choose from with great lineups all over town!

Pro Tip: Embrace the unknown/unfamiliar/brand new and just enjoy it.

Jevne's DO NOT MISS band is the Latelys.

Best Homegrown memory? The Retribution Gospel Choir's secret surprise show at the Red Herring in 2016.

Sign up for your HGMF volunteer shifts today: https://duluthhomegrown.org/volunteer/