HOMEGROWN MUSIC FESTIVAL VOLUNTEER SPOTLIGHT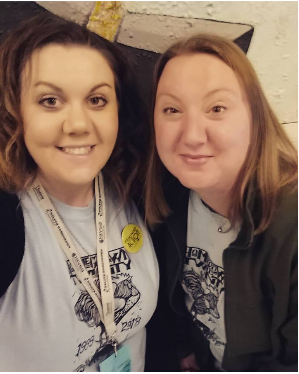 THESE TWO! I just get the biggest smiles thinking about these two who have been on our Homegrown volunteer squad for three years already! You know you're in the right place when the smiles on these faces are getting you through the line and into the fun as fast and friendly as possible.

Linnea loves Superior Night to mix things up and because the drinks are cheaper on the other side of the bridge and Emily says the Rex Bar is her favorite venue because the dance floor is superb.

These two share a love of Homegrown and feeling involved with something they love. They love live music and being out and about with people.

Pro Tips:
Come prepared
Bring cash and snacks
Know the schedule
Caffeine and Water!
Emily says don't you dare miss Big Wave Dave & The Ripples!

Sign up with your favorite HG friend today and Dereck & I will work to get your shifts together – double the fun!

Sign up for your HGMF volunteer shifts today: https://duluthhomegrown.org/volunteer/