HOMEGROWN MUSIC FESTIVAL VOLUNTEER SPOTLIGHT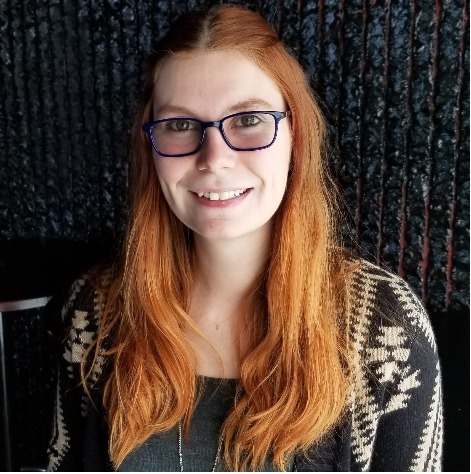 Jenna has been a Homegrown volunteer for "at least 5 years!" She loves Saturday night the best because it's just jam packed with bands and venues. You will find Jenna at the door during HGMF getting excited fans wristbanded and ready to rock! Her very first year as a volunteer she got to work security for Trampled by Turtles and we all agree – that's a pretty rad freshman assignment! Jenna always signs up with a group of friends and we love working with them all to find the day and time that works best for the group.

Jenna's pro-tip is to sign up to volunteer! She says the staff is great at letting you know what to do if you are new to the festival. It's a great time and you get to feel like a part of it all. She also recommends getting yourself a wristband right away and ue the field guide to make your plan. She reminds folks that you get a FREE weeklong wristband for volunteering!

Looking ahead to the 2019 festival, Jenna is pumped to see the Spin Collective and Big Wave Dave and the Ripples. Her heart is already aching for those warm night walks up and town the street with friends taking in all the great Homegrown energy!

Sign up for your HGMF volunteer shifts today: https://duluthhomegrown.org/volunteer/