HOMEGROWN MUSIC FESTIVAL VOLUNTEER SPOTLIGHT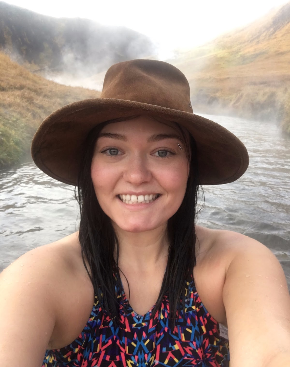 Serena Follis is one our hardest working Homegrown Music Festival Venue Managers. She almost always works multiple nights supervising groups of volunteers in one of our more busy and demanding venues! We are so lucky to have her <3

Serena loves working the Rex Bar and likes to work all her shifts there. There is lots of space for dancing at that venue and the atmosphere is always great and full of fun. She loves spending the week of Homegrown running from venue to venue to see all the diverse local music.

Serena volunteers her time for Homegrown because it allows her to see great local music that she wouldn't' ordinarily be able to see and to hang out with like-minded people who are out and about to have a good time and make new friends.

Serena's expert advice: Look out for each other and be smart! There is a lot going on and the whole festival is more fun when people are respectful of one another and looking out for everyone while having fun.

Serena says don't miss Four on the Floor – she caught them at a secret show at Glensheen last year and was so impressed by their music and good energy.

Thank you Serena – we literally couldn't do this without you!

Sign up for your HGMF volunteer shifts today: https://duluthhomegrown.org/volunteer/